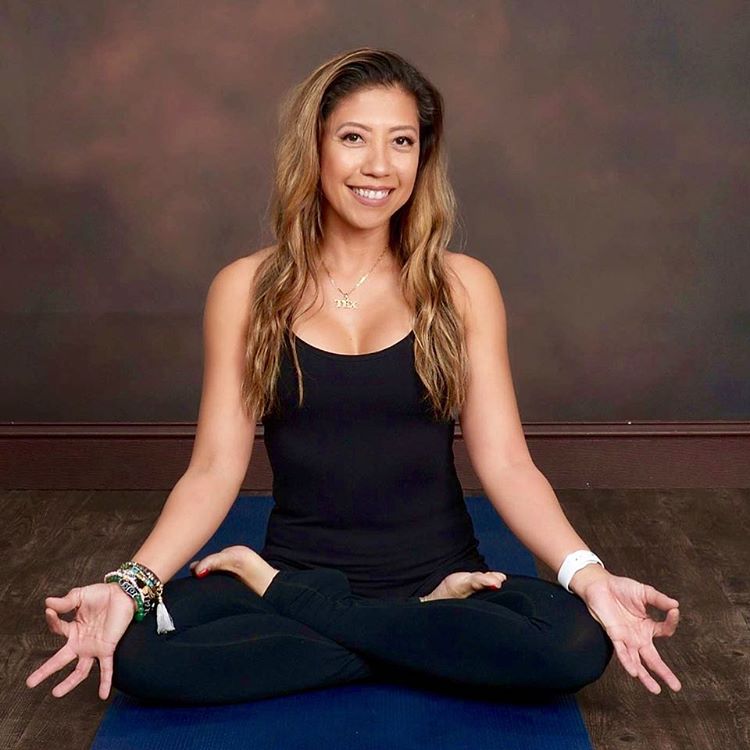 Hi, I'm Tex!
I am a Registered Yoga Teacher (RYT) with Yoga Alliance having over 200 hours of training in Ashtanga – based yoga practice. I am also certified in Restorative Yoga with the Ananda School of Yoga and Meditation. I also have a Bachelor of Science in Nursing degree and I am a full time California-Licensed Registered Nurse Case Manager and have been practicing Nursing for almost 25 years.
I was born and raised in the Dumaguete, Philippines and moved to the USA with my husband and daughter in 2001. So expect the Filipino accent to come through in class.
I've always been athletic, outdoorsy, and have done different sorts of workouts. A friend introduced me to Ashtanga Vinyasa yoga in 2015, when I turned 42! I immediately fell in love with this yoga strong practice. However , I got a shoulder injury a month into starting this practice which prompted me to get into teacher training and do an in-depth study of Ashtanga yoga.
I believe Ashtanga yoga can be practiced safely and can be made accessible to anyone who wants to practice his discipline. I want my students to find a place in each pose and feel good as they explore this beautiful practice.
Practice Yoga With Us For Free
Get your all-access pass to premium online yoga classes.
Unlimited access for $15/month.
Cancel at any time. 100% money back guarantee.