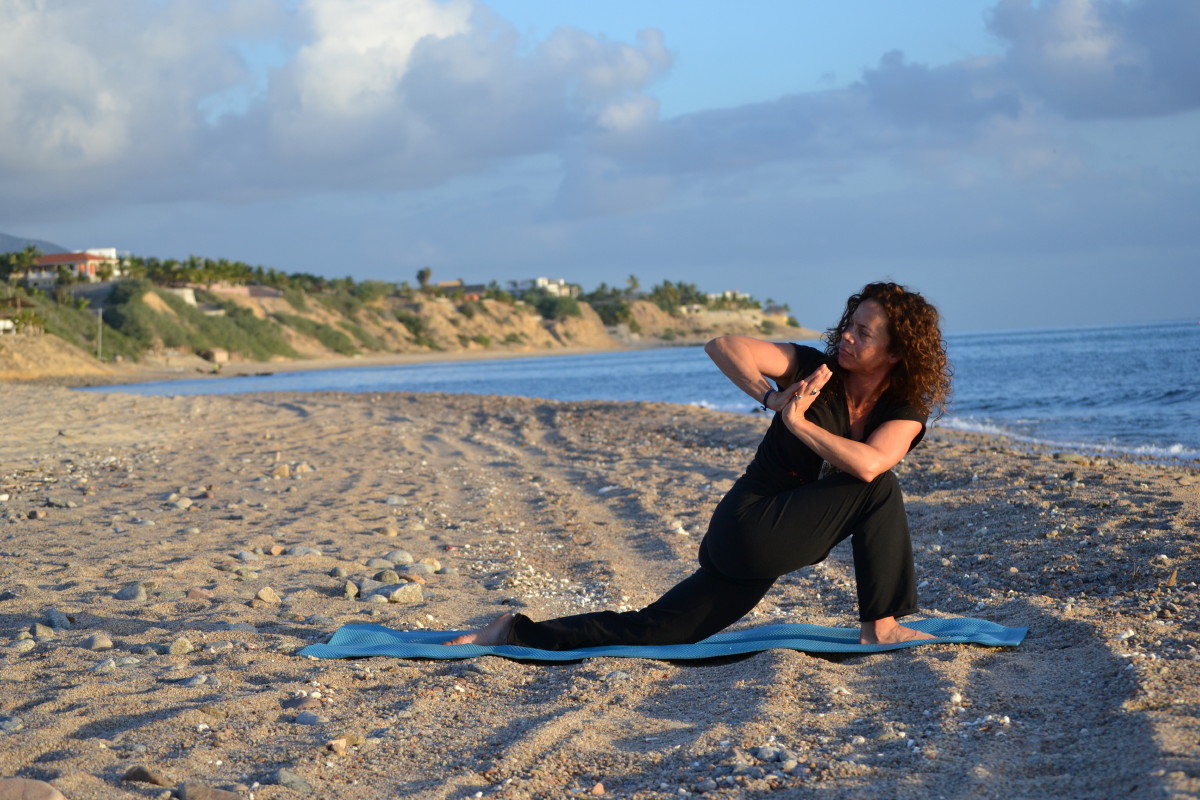 Hi! My name is Shanie Matthews. I am a 500-hour RYT, YACEP Yoga Teacher trained in Vinyasa, Ananda, Restorative, Yin, and Seniors Yoga as well as a Level 2 Meditation Teacher and Certified Yoga Therapist with IAYT, taught under the Ananda School of Yoga and Meditation.
With deep gratitude, I have studied with Shiva Rea, Saul David Raye, Elena Brower and Hemalayaa as well as the Ananda School of Yoga and Meditation.
My passion is to help people find their healthiest, happiest self through yoga and meditation, despite their economic status or ability to be mobile. I am a deep believer, through personal experience and research, that yoga, when given to ourselves in a kindhearted daily manner, can reverse illness, physical and emotional pain, trauma, and other life debilitating challenges that hold us in freeze, not able to connect in with that healthier, happier person within. This is why my classes focus on the inspiring aspects of the breath that, when combined with therapeutic yoga poses and positive affirmations, offer a place of inner healing and connection to highest potential.
My personal journey with yoga began in the mid 90s after breaking my neck downhill skiing and needing to find relief. I will never forget leaving my initial yoga class and realizing for the first time in my life the true meaning of feeling grounded and at peace. I only sprinkled yoga in my life here and there, until a decade later when concern and worry over a family member was disrupting my life so severely that I didn't know where to turn. I turned to yoga, dedicating twenty minutes to myself a day. Little did I know that yoga was the catalyst for varied layers of healing.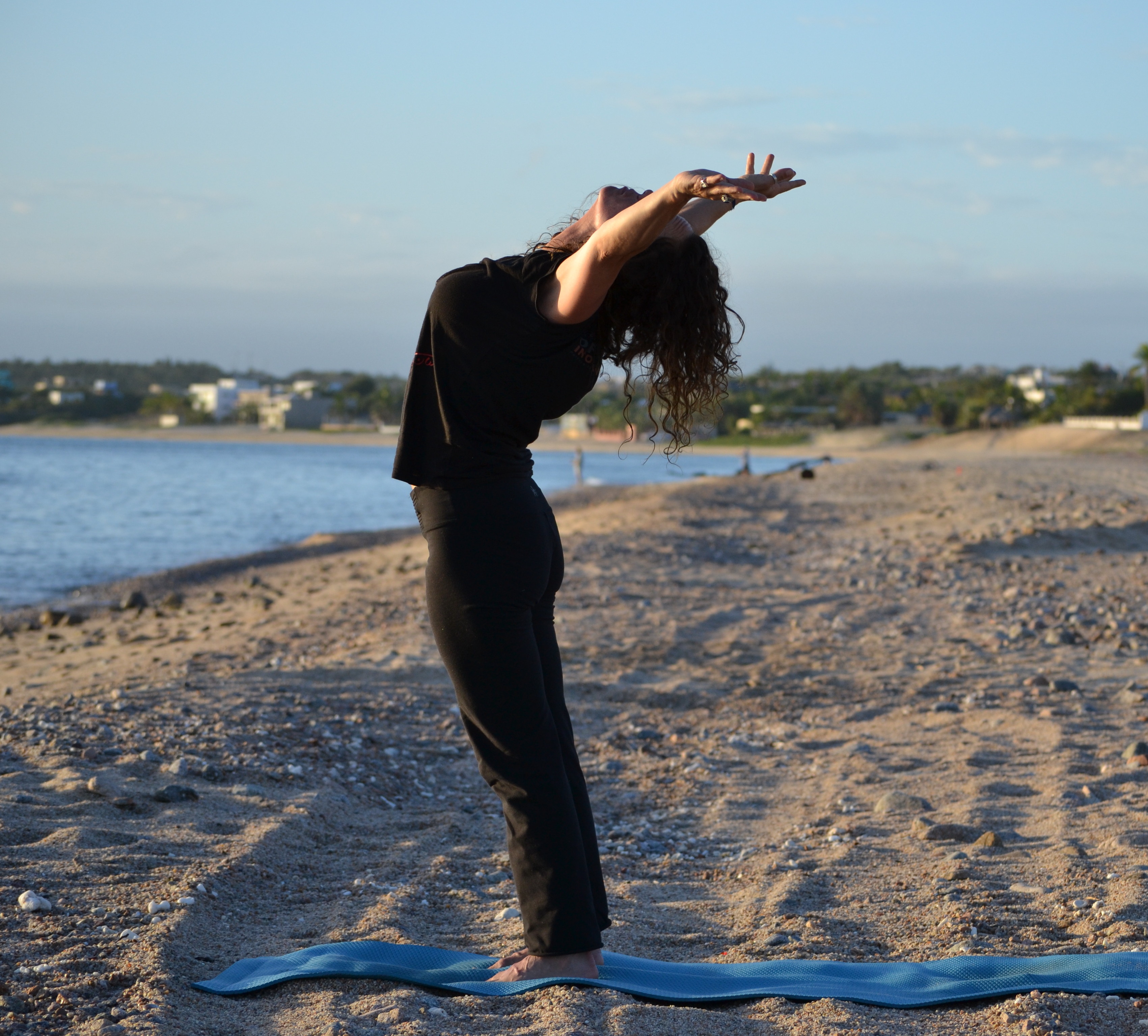 Yoga is truly a gift that we can give ourselves every day. We don't need money. We don't need much space. All we need is a little commitment to self. When we commit to this act of connecting in with our breath and then moving the body with the breath in a kindhearted, aware manner, we begin to heal from the inside out that which may not be so easy to heal.
From assisting depression and weight issues to healing sexual abuse and dissolving bulimia's hold in my life, from bringing me back from major injuries such as breaking my neck in my 20s and breaking my femur and destroying my knee in my late 30s to coming back better than ever from a distressing divorce, yoga, positive affirmations and meditation have proven to be highly effective in maintaining my flow with the roller coaster ride of life…While at the same time becoming my healthiest version at myself!
Yoga and meditation allowed me to connect in with my happiest, healthiest self, a self that changes and evolves into a better person with each passing day on this happy path of life…as long as I stay true to giving myself that gift of a minimum of twenty minutes of yoga and meditation a day.
My hope and dream is that yoga, through places, like My Happy Path, becomes a portal of self-connection that you can do anytime, anywhere…and that portal to empowerment is never broken because of financial concern, time restraints, or the lack of wanting to go anywhere other than where you are right now.
If you are ready to connect in deeper to YOU and truly create your highest potential into reality, please connect with me. It would be my honor to work with you.
Here's to your happy path of life!
Shanie is a wonderful yoga teacher. She guides us through the class with a balance of instruction and silence. The silence allows me to focus on the internal aspects of the practice. Shanie comes to us individually to make contact with a very healing spirit. I am very grateful for her openess and humanity.
-Susan Bruno
Shanie is one of the most beautiful souls on and off the mat. Her instruction in class is always clear and guided with positive energy. She has this wonderful gift to make one feel completely grounded while challenging the mind and body. Shanie's power and knowledge has been some of the most inspirational in my practice thus far.
-Joleen K.
I love My Happy Path Online Yoga Studio. It allows me to do a yoga routine at my convenience and allows me to choose what type of sessions to do. Shanie does a wonderful job of explaining what moves to make and her voice is very calming. I would highly recommend joining My Happy Path Yoga.
-Stacie M.
Yoga therapy with Shanie has been such a blessing for me. I had been
experiencing pain in my knees and hips with chronic low energy for a long time. Shanie listened to me, and created a program for me that I could easily continue with at home. The benefits have been above and beyond my expectations. One example is that I always thought I had good posture, but this was one of the areas Shanie helped me improve with multiple benefits in other areas including better balance.
There is a beautiful intuitiveness about Shanie and the healing atmosphere she creates is calm and joyful. All of the areas I was concerned about have improved significantly and I am very grateful to have found a talented and knowledgeable therapist in Shanie!
With thanks, Colleen
I have practiced yoga for many years and I absolutely love being able to take a yoga class that works around my schedule! Shanie is one of the best yoga instructors I have practiced with! She has a wonderful calming energy that radiates as if she was right there with you on your mat!
-Caroline V.
Shanie is an inspiring teacher. After one of her classes I always feel so connected to my body in a more spiritual way. Her positive energy lets your own inner sparkle shine through.
-Heather Kenison
Shanie brought her great gifts of intuition, wisdom, spirituality, expertise, love and compassion to all our yoga therapy sessions. She joyfully and willingly guided my personal practice for exactly what my body needed in 1:1 and group sessions and even made me personal audios and video to use in my daily practice. She came into my life at a time when I needed deep healing and I am so grateful for all that she offered.
-Shoshana Leah
I have had the opportunity to work with Shanie Matthews in a one on one therapeutic yoga setting. I found my time with her very valuable. Due to autoimmune issues, I have high inflammation and muscle cramping that require me to adjust my lifestyle and approach to exercise. Frankly, my recent attempts to start an exercise program have been so frustrating, that I had considered giving up on fitness.
Shanie has helped me put together a program that works with my body issues. She has encouraged me towards specific exercises to reduce inflammation and to balance my energy.
Shanie has an incredible level of knowledge and is able to combine guidance on breathing, strengthening moves, relaxation poses and energizing. She is generous with her knowledge and quite capable of creating a program customized for my needs. Working in a one-on-one setting has helped me tremendously. I find myself moving forward in my healing journey through her teachings and yoga sequences.
If you are looking for therapeutic yoga or even just to get past one problematic body area, I highly recommend sessions with Shanie.
-Pattie Dutra
Practice Yoga With Us For Free
Get your all-access pass to premium online yoga classes.
Unlimited access for $15/month.
Cancel at any time. 100% money back guarantee.